ZenStrength50plus
Doors Now Closed but…..
Open Again – January 2024!
Or Taste-Test the program NOW!  See below…
"….Your program is so much more than a virtual experience. You've made it uniquely personal amid an incredibly impersonal time in our lives……I felt out of sorts, active but not consistent. Your routines and committing to this program changed that…people ask me what I do!  I truly felt I had a personal trainer in the room with me…."
Mel Greenberg – www.melmediallc.com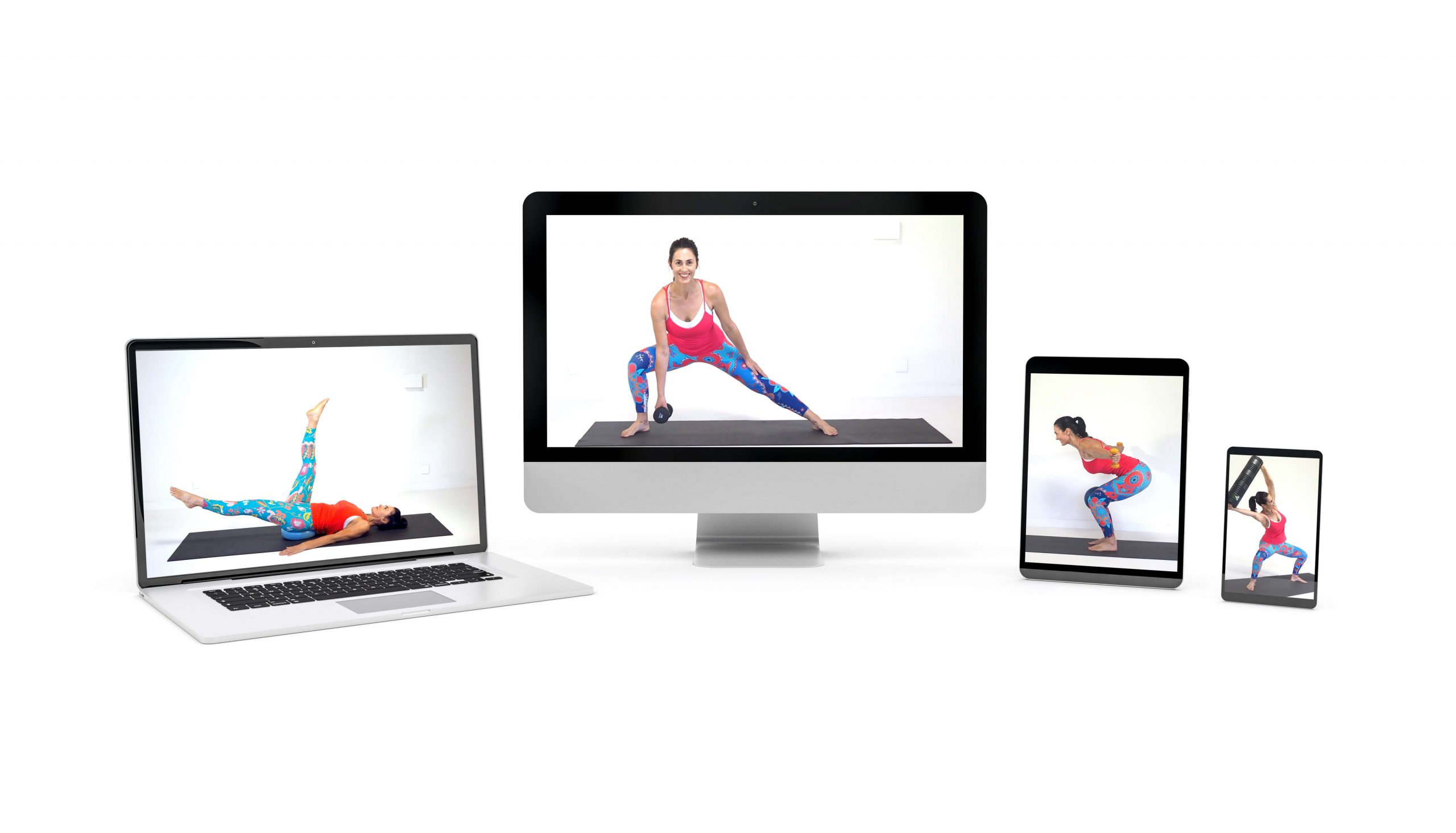 What if you could…..
…get toned muscles back on your arms?  No more avoiding sleeveless tops.
…feel your ab muscles?  Follow the 'clean up your eating' guidelines and get to see them too.
…get rid of the flat butt blues?  Fire up and work your butt muscles.  And protect your lower back, hips and pelvis at the same time.  Perky butt here you come!
…stop the slouch?  Start using the muscles that give you stand-tall posture.  Change the way you move, the way you feel and the way you look!
….get fit, fit, fit without wrecking yourself?  With a sequence of 20 minute workouts.  Workouts that flow dynamically from one movement to another.  Designed in 2 x 10 minute rounds.  Pressed for time?  Just do one round!  Workouts that give you strong, toned muscles with touch-your-toes flexibility.  Workouts that'll deepen your breath while getting your heart pumping – in bursts!
…stop making excuses for why you can't fit in a workout today?  You CAN do it with 20 minute muscle-toning, body-strengthening, body-lengthening & fat-burning dynamic flow workouts.
….not get bored doing the same workouts over and over again….with little result for your time and effort?  Two new Training Calendar choices and a unique workout sequence every month.  Designed to challenge you.  You WON'T get bored with the workouts in ZenStrength!
….get the zen back in your day without having to book an expensive body/mind retreat?  (although that does sound like bliss!)  Breathing, meditation and proven habits to chill-out and de-stress your mind.
….not have to scroll through You-Tube looking for workouts suitable for your 50 plus body?  No random overwhelm of workouts here.  Just follow your Training Calendar. And get results!
….have a Master Trainer designed workout plan at your fingertips?  And all you have to do is log-in to your ZenStrength50plus program each day!
"…I'm loving the exercises, everything about your program. It's do-able and fun, I feel fantastic afterwards.  I've recommended it to friends and colleagues…"
Claire C.
"….Your combo of weights and yoga is an absolute winner and the balance challenges are critical for older women….I can see my body has changed, especially upper body and leg endurance and I notice the increased strength and endurance I have when I'm doing my Pilates workouts…..this is the best $ I've spent on exercise support, the workouts are fun, varied and challenging…"
You don't have to put up with the crappy things happening to your body after 50! 
So if you….
Keep skipping your workouts. you're a busy professional in a high stress job and have little time…
Thought you could keep doing the same exercise routines you did in your 30's and 40's. But none of your old tricks are working anymore…
Are in the hormonal dance of this age bracket! And feel like you're yo-yo-ing with your weight and gaining belly fat…
Feel like you've tried everything else…and are at the verge of just giving up…
Just feel plain fed up with your body and what's happening to it…
Want to continue to work out in a way that's not toxic to your body…
Just can't do what you used to do anymore…
Want to get back in shape But not interested in programs targeting vanity. Want TO regain flexibility and do movements your body has forgotten how to do….
Can't work out the way you used to. You keep getting achy joints after lifting your usual weights and just can't seem to shift the weight…
Love to stretch and exercise but feel defeated. Your current routines are just leaving you tight and sore…
have enough decisions to make in a day. You don't want to have to make them about your workout time. You want a plan that works for you and your lifestyle…
Sit most of the day for your job and your butt and hip muscles are on fire…..
ZenStrength50plus is for YOU!
How does ZenStrength work…..
ZenStrength50plus is three 16 week robust, stand-alone programs in one!  Each program featuring its own unique 20 minute workouts.

Lengthen & Strengthen Your Body…
Lose Body Fat & Build Muscle…
Core Strong and Body Toned…

With a library of rehab and exercise demo videos. You get on-going access and all yearly updates.

Monthly – all workouts are sequenced with two monthly Training Calendar options.  With a new sequence of workouts.  You'll know exactly what you need to do each month, to get the best results for your body.  No guesswork or trying to figure out what you should do each day.

 

One piece of holistic body-changing, habit-forming info weekly.  So you're not overwhelmed!
Weekly access to me.  I'm a 58 year old Master Personal Trainer….and trained Yoga Teacher.   With 20 years experience in trialing and perfecting different training styles. And you will be talking to me!  Not a team member.
I've designed unique muscle-toning, body-strengthening, body-lengthening and fat-burning 20 minute, dynamic flow workouts.  FOR women OVER 50.  I understand what a woman's body and mind needs in this age bracket.
Two Options:
Get on the waitlist and join with on-going access to all 3 programs….$799
16 week Lengthen & Strengthen Your Body…
16 week Lose Body Fat & Build Muscle…
16 week Core Strong & Body Toned…
AND get the BONUS yearly Challenge Months
Every year a NEW month of challenging workouts is added to keep you inspired to get on your mat
With 12 months access to ask me any training questions.  I'm here to help
OR…get a taste-test!
join the 16 week Lengthen & Strengthen Your Body program NOW…$299
16 weeks of PLANNED muscle-toning, body lengthening & fat-burning 20 minute workouts
With access to ask me any training questions
THEN the option to join me in the FULL ZenStrength50plus program when you're finished….
You have 30 days to try either option out.  Do the workouts.  If you don't feel or see a difference in your body and mind…I'll happily refund your money.
my aim is to NOT overwhelm you but get you working out and lovin' it for life!
Don't train longer & harder over 50 – try
SHORTER & SMARTER!
With 20 Minute Workouts!
"…My hesitations about signing up for ZenStrength were…would I like it? Would I stick to it?  Would it be too hard? …..I felt 'out of touch' with my body, gaining weight and unmotivated….I now feel stronger, more confident generally, motivated and positive – with a focus…. I'm really enjoying the program and feel you've got everything right!…."
Belinda S.
Want a sneak peek inside ZenStrength?
I recorded this video walk-through so you can see what you're getting in the program and how easy it is to navigate…..
Doors open again January 2024 for the FULL Program.  Interested?
Hit the link below – enter your email AND type 'Yes Zen' in the message box.
Or join me now in Lengthen & Strengthen Your Body
Your ZenStrenth50plus 'taste-test'…
"…I was challenged with the cost and investing that in myself.  Now I've joined I can see I get SOOO many workouts for the $'s…workouts delivered by someone who is at the same point of time in our lives – you get us!  I like your repetitiveness of reminding me how to place feet, angle of the arm etc. You almost find the exact time when I need to be reminded!…."
Nicola Lowe