20min Home Workouts For Women Over 50!
ZenStrength50plus Membership!
training like you've done for years?  But nothings changing?  I've been there!
body-lengthening & body-strengthening, fat-burning workouts!  Energise yOUR BODY & CALM YOUR MIND!
designed by a woman in her 50's for women in their 50's!
Say 'Goodbye' to Loss of Muscle Tone
Get Strong, Fit, Confident & Toned!
a unique sequence of 20 minute video workouts every month!
Get fat-burning, muscle-tone and touch-your-toes flexibility!
Lost your motivation?  Want to get the 'chilled-out' back in your life?
Time to put yourself first!
Mindset, meditation & breathing habits & techniques
Feel great when you train but can't seem to stick with it?
Short on time?  but love how you feel after working out?
hate being overwhelmed with too many choices or random information?
confused trying to figure out the best workouts for your 50 plus body?
be confused no more!  get a body-changing, habit-changing holistic program.   designed for women in their 50's
I felt like an imposter when I started putting on weight heading into menopause!  I was a Master Trainer!  I was supposed to know what I was doing!
But I didn't give up or give in.
I figured out a training style that WORKS for women in their 50's plus!
"…I actually haven't been to the gym since starting your program but feel I'm getting better results.  I don't get the soreness and inflammation of joint and muscles I previously struggled with……I plan to start your program again as I loved it so much and it fits into my time schedule….."
Get strong, flexible ab muscles so you can bend and twist with ease!
a strong back with stand-tall posture. kiss slouching goodbye!
Get your butt muscles fired up and working. to protect your lower back and knees! yeah a lazy butt causes knee issues!
Supercharge your fitness levels so no more huffing and puffing up the stairs!
challenge yourself with different moves so you stop dreading your workouts!
You don't have to put up with the crappy things happening to your body in your 50's…
hit a brick wall with your training? your body's not changing?
over your on-again/off-again attempts at the gym? or just don't have the time to get there some days?
losing muscle tone? gaining body fat? And fed-up with it?
hate feeling stiffer? tired of feeling sluggish? and dragging yourself through the day?
get a 20 minute home workout option!  designed by a woman in her mid 50's (me) for women in their 50's!
You can CHANGE your BODY at any age!
"…Your pre-plan and all your tips are gold!!!  Your exercise techniques are on point and I'm feeling great….sleeping better and waking more motivated…..Thanks Elaine for your expertise….."
CoreStrength50plus membership
home workouts for women over 50!
Can't get to the gym?  Or just don't want to go anymore?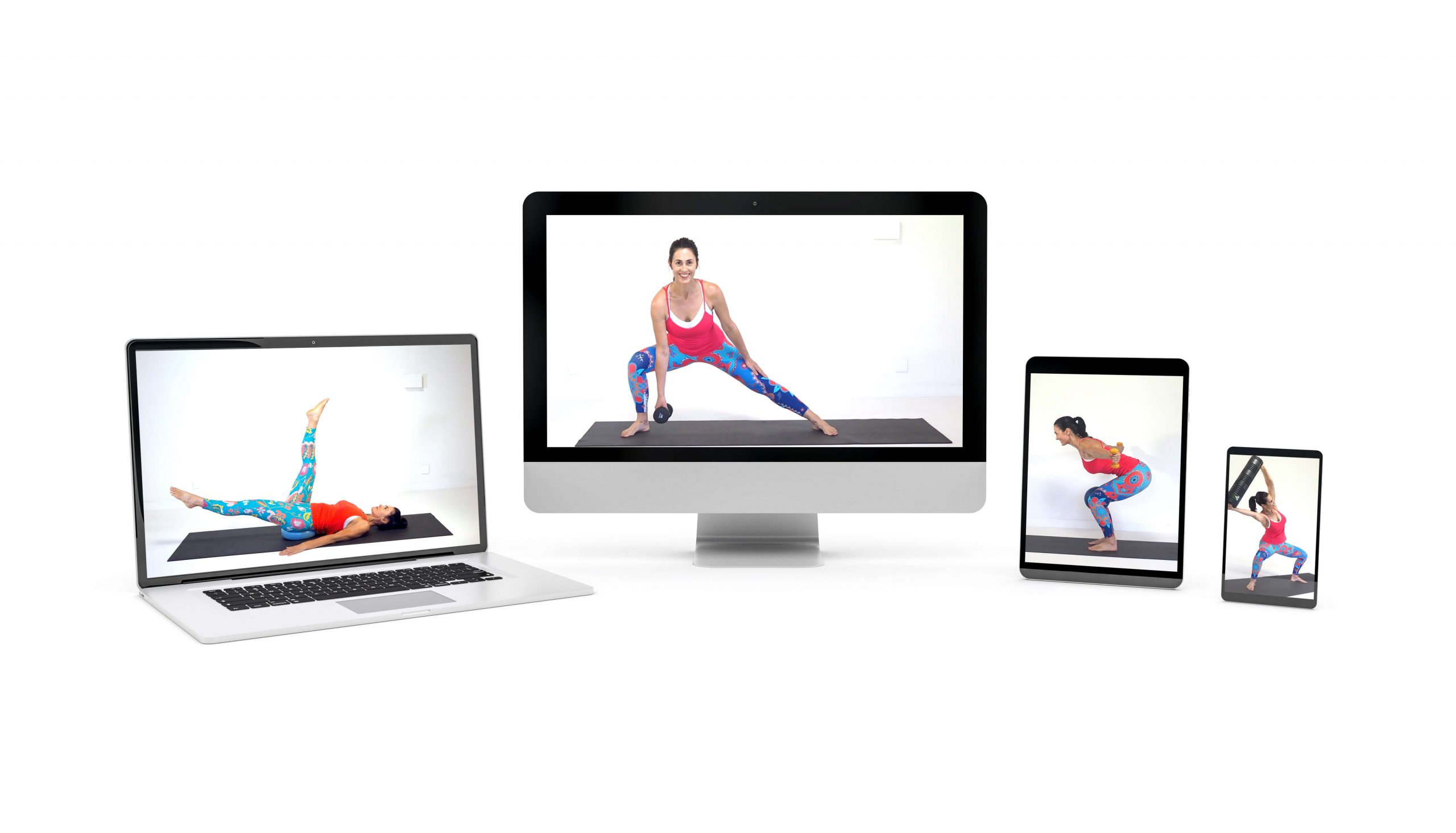 20 minute video workouts at the click of a button!
This is a guided membership WITH a habit-changing, body-strengthening tip to take on board each week!
unique 20 minute workouts EVERY month AND two new Training Calendars to choose from.  EASY!
Get fit, strong, flexible…..AND toned!
Let me take away the time wasted trying to figure out what you should do each day!
Just log-in to the site – jump to the month you're up to – and you're ready to go!
No overwhelm of information for you to figure out!
"…..I absolutely love your workouts and your no fuss approach.  I turned 60 this year, have been a gym junkie most of my life…….and I honestly say I don't think I want to go back to the gym as your workouts still challenge me….."
Carolyn M.
Weekly access to me – a master personal trainer of nearly 20 years.  ask me any training questions!  i'm in my mid 50's so i get where you're at!
Two New training calendar choices every month – With a unique sequence of muscle-toning, body-lengthening 20 minute workouts.
a library of rehab exercise sequences – for your niggling injuries!
Demo videos – so you can perfect your form with any trickier exercises!
Yoga With Weights – Lengthen & Strengthen in one workout.  You'll love yoga with weights!
DB Strength Training – To change the shape of your body in this age bracket – you've GOT to lift weights!
Body Weight Workouts – Challenge yourself & tone your muscles!
Low Impact Cardio Workouts – Take the pressure off your joints and get your heart-rate going!
Core Focused Workouts – work on these muscles and Watch your body stand taller as your posture improves!
  And watch Your body grow stronger! A massive confidence booster!
Body-Changing & Mindset-Nailing Habits & Tips…….
sweet meditation & breath work – encouragement to get you lovin' it!  and de-stressing your life!
nutritional advice – so you make the right choices for your body!
stretch sequences – to keep opening up your body and get you touching your toes!
mindset & motivation techniques – to make working-out a non-negotiable part of your week!
all given out to you in 'bite-sized' amounts.  so you're not overwhelmed.  and…..so you stick with exercising….for life!
How Does It Work?
You get 3 Starting Stages to choose from……..
Lengthen & Strengthen Your Body
4 months
Lose Body Fat & Build Muscle
4 months
Core Strong & Body Toned
4 months
CHANGE stages at any time!  You can't make a wrong choice!
12 months of guided training for 1 up-front payment
Each stage has totally unique 2o minute workouts.
And Your access is on-going!
every year I'll be jumping in to update info and add new workouts to the library!
You'll be challenged.  AND you WON'T be bored!
Who This Is not for…..
Prefer a membership where you get access to everything all at once?
……And it's up to you to figure out what you're going to do each day?  This might not be the membership for you.
 This is a PLAN.  And it WORKS!  To get you motivated and sticking to your Training Calendar.
"…I honestly cannot praise you enough…….I loved everything about the programme it was exactly what I was looking for. It helped my confidence and to get my mind and body back to a better place after struggling with many menopause symptoms….."
commit to a pricey gym membership - get bored, stop going but keep paying your monthly instalments - just in case you change your mind!
Spend an hour working out. who has the time!
Sit in traffic for 20-30 minutes. getting to your class stressed and annoyed!
Buy lots of expensive equipment that ends up shoved in the corner of your garage!
Worry about being judged in a crowded gym. OR worry about what you're wearing! no-ones going to see you!
Get trained by a Master Personal Trainer without the hefty price tag!
home workouts for women over 50
foundation members price for 5 days only!
(next time I open the doors the price will be almost double)
Pay one upfront fee – aud $349.   For 12 MONTHS worth of PLANNED workouts and holistic body-changing training.
 In exchange for your feedback.  I value your opinion!
WITH weekly access to ask me any training questions.
AND get on-going yearly access.
WITH all future updates and new workouts included!
You have one month to test it out (from the date of purchase).  If you're not happy I'll refund your money.
NEVER have to 'ummm and ahhhh' about what workout to do!   Just pick a month and follow your monthly Training Calendar.
"….I'm loving the program and the way you're delivering all the information.  Your program has given me a door into a 'better me……"
My Customer Satisfaction Promise To You
100% money back guarantee.  Try it for one month.  If you decided it's not for you – email me for your full refund.  No questions asked!
 (NO refunds after one month from the date of purchase).
FOUNDATION MEMBERS PRICE
Pay one upfront payment – get on going access EVERY year with updated workouts and NEW info included.
Upon payment get email confirmation and easy access via this website.
Print out your NEW Training Calendar as it becomes available each month.
holistic home workout program for women over 50
Foundation Members price $349 for ongoing access.  One upfront payment.
In exchange for your valued feedback.
  Your membership doesn't expire….
(The price will be nearly double next time I open the doors).
Frequently Asked Questions
How Long Do I Have To Workout For?
20 minutes is all it takes. Workouts designed in 2 x 10 minute rounds, so if you're pressed for time, you can still get a great 10 minute workout!
Plus of course your Pre & Post Workout Stretching time. In video AND printable – so it's super easy to follow.
What If I Can't Do Some Of The Exercises?
Each workout has exercise modifications for those trickier exercises! I want to get your muscle tone shining through but also protect your joints!
What If My Problem Is Motivation?
Your success in exercising is ALL about your mindset.
You get weekly encouragement emails from me.
And on-going motivation tips throughout the membership.
Plus your Bonus Motivation Mojo Booster Videos are GOLD!
Sounds like a lot! Am I going to be overloaded with information?
My aim is to NOT overwhelm you!  But get you lovin' exercising!
Your first week is a Pre-Training Week where you have time to get organised before you start your workouts.  You also get access to the First Week of training in case you're already organised and ready to go!
All the membership information is given out to you week-by-week so you've time to take it in and put it into practice.