ARM SHAPING & TRICEP TARGETING PROGRAM IN 20 MINUTES!
4 WEEK HOME WORKOUT PROGRAM TO GET YOU STRAPPY-TOP READY!
AUD $59
LESS THAN $15 PER WEEK
avoiding sleeveless tops?
Wish you could turn back the clock and get your arms back?
I hear ya – I've been there!
Get shape in your arms AND sculpt your back muscles!
No more reaching for long sleeves in the middle of Summer with these exercises for batwing arms!
4 week fully downloadable program designed for women in their 50's
video workouts & holistic body-changing advice – to get you lovin' your arms again!
given up on what's happened to your arms?
want a routine that works to lose your batwing arms?
sculpt & tone your arms & upper body in 20 minutes with workouts full of exercises for batwing arms!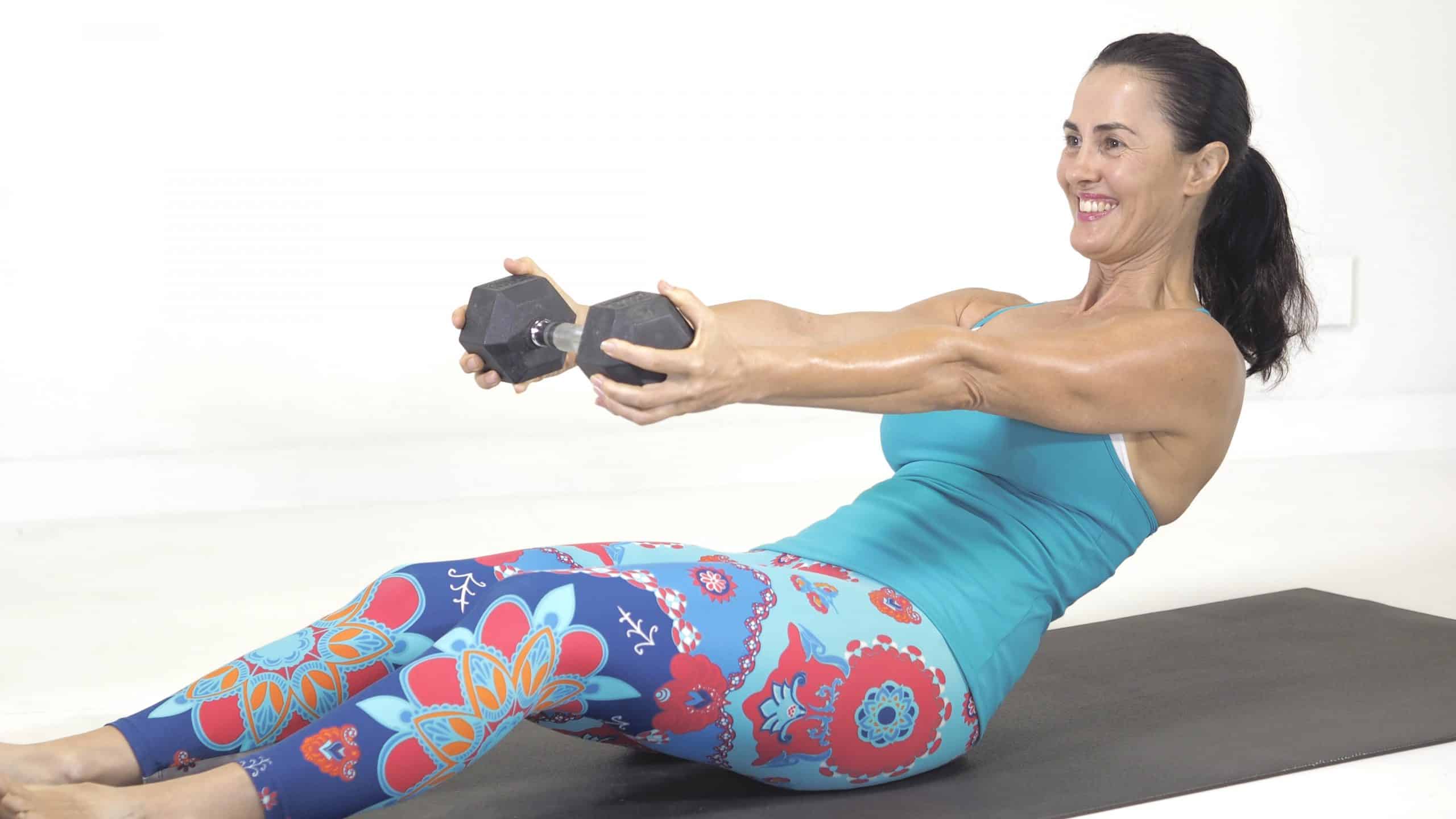 Think everyones horrified by your arms? Get strong, toned muscles!
Worried you're slouching? These upper-body sculpting workouts get you standing tall!
Avoiding half your wardrobe? Shape your arms with targeted exercises!
Enjoy your latte! Workout at home. Zero travel time!
Energise your body with 20 minute workouts. No more BS of 'I don't have time to work-out today!
Time to STOP feeling self-conscious about your arms. It's wasted energy!
It's a confidence-killer!
You can CHANGE your BODY at any age!
If you're used to working out with weights and want an ARM WORKOUT challenge…
(If you're new to training with weights and like a slower-paced workout, this might not be the program for you………….)
Fully downloadable 20 minute Lose Your Batwing Arms, video workouts –
at the click of a button!
4 Week upper body shaping & tricep targeting Home Workout Program
Ongoing access for the life of the program!
LESS THAN $15 a WEEK (the price of 4 coffees – depending on where you are in the world)
Unique Training Style Video Workouts
Online, fully downloadable video workouts designed to tackle your BATWING ARM issues! Get rid of flabby arms!
You'll be doing exercises FOR batwing arms……AND working your front of body muscles and back of body muscles, to create shape and balance in your body.
20 Minute Workouts
2 x 10 minute rounds so if times an issue, you still get a muscle burning 10 minute workout! Plus your Pre & Post Workout Stretching time.
Twice Weekly Encouragement Emails
Got the lack-of-motivation blues? These emails keep you on track and get you on your mat!
Pre & Post Workout Stretches
Printable stretch routines to keep your muscles long and lean!
Savasana With The Block Video
A Yogic practice to stretch out your upper body and ease the tension from your muscles…….AND mind. A must-do and chill-out end to your workout.
Detailed Training Calendar
Your Training Calendar takes the guess-work out of your weekly routine. Stick to it and you'll get RESULTS!
Positive Mindset Video
You've got to nail your mindset to stick to any training routine – don't skip this one!
What A Healthy Eating Day Looks Like
Video and printable Nutritional Guidance. No meal plan or diet! Who can stick to one – lifelong! You're unique and there's not one-size-fits-all when it comes to eating. You get guide lines. Follow them and you'll have SUCCESS!
Motivation Mojo Booster Videos
Put these 3 into play and the on-again/off-again cycle of exercising will be a thing of the past!
upper body stretch
Too much time on the computer?  Achy shoulders and neck?  All you need is a wall.  Free up your tight upper body with this one!
Holistic Core Strengthening Digital Book
6 Steps to Muscle Toning Success in your 50's.  Full of training habits, mindset and motivational boosters AND nutritional tips to start using right now. Easy to read and easy to put into action!
commit to a pricey gym membership - get bored, stop going but keep paying your monthly instalments - just in case you change your mind!
Spend an hour working out. who has the time!
Sit in traffic for 20-30 minutes. getting to your class stressed and annoyed!
Buy lots of expensive equipment that ends up shoved in the corner of your garage!
Worry about what you're wearing! no-ones going to see you!
Get trained by a Master Personal Trainer without the hefty price tag!
….OMG, the arm work-outs are unbelievable……..I was dreading these but to see results so soon I'm addicted.
….Corestrength50plus workouts are a perfect fit for me……..I was amazed at how quickly I was able to build strength.
My Customer Satisfaction Promise To You
100% Money Back Guarantee if after one month from the date of purchase, of doing the workouts and following the Training Calendar, you feel the program isn't right for you.
No hassles, no questions asked.
Choose your program. Upon payment get email confirmation and easy access via this website.
Print out your Training Calendar.
Download all the video workouts and holistic training information directly to your hard-drive as they become available OR access the program via this website at any time.
Frequently Asked Questions
How Long Do I Have To Workout For?
20 minutes is all it takes. Workouts designed in 2 x 10 minute rounds, so if you're pressed for time, you can still get a great 10 minute workout!
Plus of course your Pre & Post Workout Stretching time. In video AND printable – so it's super easy to follow.
What If I Can't Do Some Of The Exercises?
Each workout has exercise modifications for those trickier exercises! I want to get your muscle tone shining through but also protect your joints!
What If My Problem Is Motivation?
Your success in exercising is ALL about your mindset.
You get weekly encouragement emails from me.
Plus your Bonus Holistic Core Strengthening Ebook is full of mindset techniques for you to start with……
AND your Bonus Motivation Mojo Booster Videos are GOLD!
Can I Keep It?
Fully downloadable to your hard-drive. All the video workouts and holistic information are yours to keep!
Sounds like a lot! Am I going to be overloaded with information?
My aim is to NOT overwhelm you!  But get you lovin' exercising!
Your first week is a Pre-Training Week where you have time to get organised before you start your workouts.
All the program information is given out to you week-by-week so you've time to take it in and put it into practice.